Welcome to our web site. Our small architectural studio is in Zagreb, Croatia. We do all kinds of designs, form residential to industrial and interiors.  In our work we use a fancy program, ArchiCAD, that allow us to create the full three dimensional model of the building for our client's. Today very much talked about BIM – building information model. That way we create virtual prototype of your building before it is actually built and we can easily notice and eliminate some of the mistakes that used to happen with pen and paper drawings. For you this means you'll get a better and more economical project and nice presentations.
Studio was founded back in 1995 by twin brothers Miro and Kruno Filipovic, both Masters of Architecture. That means that training wheels are off but we still love what we do. In the beginnings we mastered the profession collaborating with older colleagues for whom we did construction documents on some very interesting projects. Some of our projects you can see <a href="https://arhitekti.fi/en/projects/ ">here</a>. For the moment only the selected few, but we promise we'll keep on publishing new and old ones.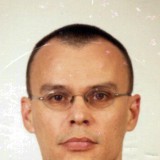 He graduated high school in 1985 at Mathematics IT education center and in 1993  graduated in Architecture at the Faculty of Architecture, University of Zagreb. From establishment till the end of 1997 he works as managing partner in his own studio. In 1997 as a partner and co-owner he founded AluKal, aluminum radiators factory. In 2007 after a disagreement with partner he returned to first love and today is a very successful in furnishing and decorating luxurious interiors all over the world.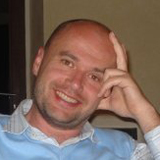 Graduated high school back in 1985 at Mathematics IT education center, a popular called MIOC, and in 1993 he graduated as Master of Architecture at the Faculty of Architecture, University of Zagreb. He worked as an Intern Architect in the GP Tehnika and since 1995 started his own architectural studio. He is a member of the Croatian Chamber of Architects since its establishment and main creative and driving force of the studio.
Over the past years a dozen of our dear colleagues worked with us, and we sincerely thank them for their contribution and hard work. Today in our team are our young collaborators;

She graduated in 2002 at V. High School in Zagreb and 2013 graduated in Architecture at the Faculty of Architecture, University of Zagreb. After proving herself working with us as a student she was employed as Intern Architect. Today she is a registered architect and works as project leader on some of our projects.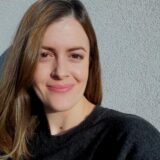 In 2009, she graduated at the general high school in Tomislavgrad, and in 2015 she graduated as Master of architecture at the Faculty of Architecture in Zagreb. With her sensibility, meticulousness and diligence, Ivana has become an irreplaceable part of our team.